The CATIE Ordering Centre provides resources free-of-charge to AIDS service organizations, healthcare providers and other frontline service providers across Canada.* For help with finding resources and placing orders, please visit our FAQ page.
Featured Publications
World AIDS Day 2017 – December 1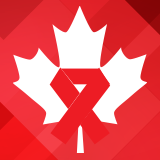 Order resources for your World AIDS Day event here! The CATIE Ordering Centre has a range of resources including brochures about HIV basics, treatment, prevention resources, posters and more!
For more information on World AIDS Day, check out CATIE's World AIDS Day web page!
* Please note that some resources available through the Ordering Centre contain language, information and images related to sexuality and drug use, and may not be intended for people of all ages. CATIE ensures that these resources, developed to help prevent the transmission of HIV, hepatitis C and other infections, are written and reviewed by health experts for content accuracy. Organizations ordering these materials must review them to determine that the content is appropriate for their intended audience.